Holy Pandemic Days. Passover, Easter, and Ramadan
What Can We Learn from Other Religions' Responses to the Coronavirus During Holiday Celebrations?
The Hajj is coming in late July (will it go on?). Rosh Hashanah and Yom Kippur in the autumn. Christmas in the winter. What will these holidays look like? Maybe the ways people have celebrated the spring holidays will provide some clues. Or maybe we will go back to the way things used to be, a million years ago, in 2019.
This week is Eid al-Fitr, marking the end of the Muslim fasting month of Ramadan. The holiday will probably be Thursday or Friday, depending on the sighting of the moon. It seems a fitting week to explore faith celebration in a time of contagion.
(The majority of these links are about Islam, as that is the upcoming holiday.)
What does this have to do with the globally-minded person? The wanna-be-do-gooders? We are all neighbors to someone, no matter where we live. And at the heart of being a neighbor is doing good to one another.
This is my favorite quote from these articles: "The Pope characterized the present moment, in his native Spanish, as a time of "the saints who live next door," the people whose daily acts are enabling society to function."
How can other religions' responses to the coronavirus inspire each of us to be saints who live next door?
---
Passover Under Lockdown: Israeli Jews Revise the Rituals
By Isabel Kershner, New York Times
"Mr. Bennett (Israeli Defense Minister) also proposed that all those celebrating step out onto their balconies or into their yards at 8:30 p.m. precisely and sing "The Four Questions," a popular part of the liturgy, as one people, out loud. The first line of the song — "Why is this night different from all other nights?" — is likely to resonate and set off many a debate around the table this year."
Some Jews have joked about this year's Passover being held in a time of the 11th plague, a reference to the 10 plagues of the Bible and the restriction during the 10th one that no Jew should go outside of their home until morning.
Jokes aside, Jews have also had to modify tradition and ritual this year. It is fascinating to hear about how people are adapting and what they are learning.
What do you think?
---
Pope Francis and the Coronavirus During Holy Week
By Paul Elie, The New Yorker
"A religion that cannot speak with authority to the suffering and death all around us would seem to be no religion at all."
Christianity, Islam, Judaism…this is a powerful quote through which to examine our global religious traditions.
And later this quote, "The Pope characterized the present moment, in his native Spanish, as a time of "the saints who live next door," the people whose daily acts are enabling society to function. He added, "If we become aware of the miracle of the next-door saints, if we can follow their tracks, the miracle will end well, for the good of all." The end is a still long way off, of course, and Pope Francis himself will have to summon all his considerable powers of inspiration just to keep the field-hospital Church focussed on service to others, even as he renews his call for a more equitable world."
How can we be "the saints who live next door" to our actual neighbors right now? How does your faith speak to suffering and death?
What do you think?
---
In Jerusalem Ramadan Restrictions Last Seen During the Crusades Return
By Adam Rasgon, New York Times
"The last time Muslim worshipers were kept out of the Aqsa Mosque compound throughout the entire month of Ramadan was when crusaders controlled Jerusalem in the Middle Ages."
Wow. That sentence is so full of historical pain and current pain. Historical tension and current tension.
When can mosques, and temples and churches, open safely? Christians celebrated Easter during quarantine in most countries. Jews celebrated Passover. What will a socially-distanced Eid celebration look like for Muslims?
If you live a Muslim country or are a Muslim or have Muslim friends, how are you experiencing the pandemic and Ramadan? How are you preparing for Eid? What feels most important to you this year?
What do you think?
---
Unifying Minnesota Muslims Through Service Across Difference
By L. Nur, The Uptake
Immigrants, expatriates, refugees, and locals actively support one another and contribute to a thriving community. Too many stories emphasize fear or difference. This is a powerful story of people taking care of each other.
"In early March, Hannan Wazwaz was already seeing the increased strain on local masjids to deliver basic supplies to Muslim families while maintaining physical distancing rules during COVID-19.
That's why — with a group of 10 young Muslim professionals — she co-founded the Khidma Initiative, an emergency service project that partners with local masjids, organizations and restaurants to deliver non-perishable foods, hygiene kits, and fresh and hot halal meals. Khidma also provides groceries and errand-runs for elders and vulnerable families.
"Khidma" means "service" in Somali, Oromo, Arabic, Urdu and several other languages, thus serving as a unifying concept for the Muslim community "to be in the service of others, and to take action on one cause together," Wazwaz said."
During Ramadan in particular, using food from the Afro Deli restaurant in Minneapolis and St. Paul (I'm a huge Afro Deli fan, they hosted my book launch party and have delicious food), Khidma is delivering 1,000 meals every single day for the entire month. The initiative also includes Khidma Talk, a way people can call in and talk about how they are doing emotionally and mentally.
What do you think?
---
Closer to Allah: Minnesota Muslims Share Ramadan Virtually in the Time of Coronavirus
By Abdirahman Mohamed and Mukhtar M. Ibrahim, Sahan Journal
"As Fadumo, the computer scientist, reflected back on her days in college of breaking long fasts, sometimes alone, sometimes with friends at the mosque or restaurants, she thought what would it be like to bring people together during the COVID-19 pandemic?
She got an idea when she talked to her Christian and Jewish friends. They told her how they observed Easter and Passover with their families and friends over Zoom.
Fadumo quickly put together a website, aptly named Remote Ifar." 
Do you have friends from a different religion than your own? Friend you learn from, brainstorm with, and grow alongside? Does that matter? How can we actually develop real friendships outside the circles of those who are like us?
What do you think?
---
At the Beginning of Ramadan, Adhan Echoes in Minneapolis Cedar-Riverside Neighborhood
By editors, Sahan Journal
For the first time, the Islamic call to prayer will echo through the Minneapolis Cedar-Riverside neighborhood five times a day throughout Ramadan.
For the past 18 years, I have heard the call to prayer five times a day here in the Horn of Africa. It is both a sound that fades into the background noise and, when I am attentive, a reminder to myself, as a Christian, to pray. 
What do you think?
---
Thank you, M.E. for sharing this. Let's walk this way in the world this week.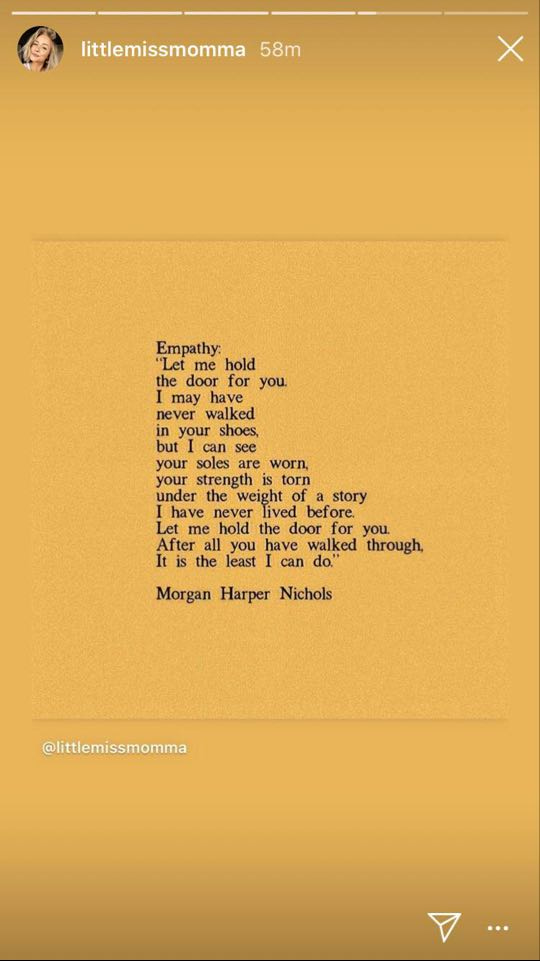 Happy belated Easter to my Christian friends, happy belated Passover to my Jewish friends, and Eid Mubarak to my Muslim friends.
Stay strong, stay gentle, practice empathy.